Sunday Worship:
Summer: 9:00am
Labor Day – Memorial Day: 8:00am and 10:30am
Sunday School: 9:15am
Join us for coffee fellowship after each service!
Come experience God's grace through music, a meaningful message, and holy communion served every Sunday.
Faith Lutheran celebrates our diversity of beliefs within our own congregation on a variety of social issues while remaining united by God's love for us all. Faith is a place of welcome for all so that we may encourage one another and grow in faith. There are a host of opportunities for you to learn more about God, the Bible, and use your gifts for the benefit of this community.
We value being open minded in honoring everyone's questions about faith.  We don't believe that you must believe certain things about God before you can participate fully in the life of our church.  We believe that asking great questions is more valuable than having the "right" answers.  We love to engage together in exploring what the Bible has to say and try to humbly understand as best we can what it means for today's world.  We trust that God honors our seeking and works through us often in the midst of our doubts.
We value always being ready to ask, "How can I help?"  It is an awesome thing to realize that as we come to God asking for his peace and justice to be more ever present in our world, God believes in us to be his helping hands in his world.  Together, where ever we are, no matter what day of the week it is, we are the church reaching out to make our world a little more filled with God's Spirit.  We are the body of Christ in the world!
236 2nd St West PO Box 165 Wabasha MN 55981
The Abbott Funeral Home of Wabasha has been faithfully serving our area of southeast Minnesota and west central Wisconsin for over 62 years. We are proud of our long, rich heritage, our full service and cremation options, our commitment to excellence, our caring and dedicated staff and our integrity. Our sole purpose is to provide professional quality, dependable and affordable service as well as show respect to every family we are privileged to serve.
150 Commerce Street Wabasha MN 55981
Welcome to the AmericInn Lodge & Suites, the newest hotel in Wabasha, Minnesota, located in the Mississippi River Valley of Southeastern Minnesota.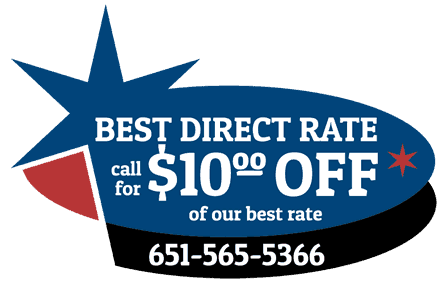 Need a destination for a family reunion or a small corporate retreat? Our lodge features a meeting room for up to 50 guests, free high-speed Internet access and an 18-hole golf course.
Let our knowledgeable staff help plan your perfect vacation or tour in the beautiful Mississippi River Valley! Once you get here, we'll help launch your day with a free AmericInn Perk breakfast with scrambled eggs, sausage, homemade Belgian waffles and more. And you'll have a cozy room to come home to for the rest and relaxation at the end of the day – all you need to worry about is having a good time!
Top Hotel Features and Services
Free Local Phone Calls
Fireplace Suites available
Whirlpool Suites available
Cable TV with Movie Channels
Free Wired High Speed Internet Access
Heated indoor pool
Free parking/Large vehicle parking
Rooms for guests with disabilities
Detailed Property Features
AAA Approved
Accessible Rooms Available
Games/Puzzles Available
Children Age 18 and Under Stay Free with Adult
Cold Weather Hook-Ups
Complimentary Weekday Local Newspaper
Complimentary Weekday USA Today Newspaper
Dry Cleaning Service
Fitness Center Nearby (charge applies)
Free AmericInn Perk Continental Breakfast
Free Parking
Game Area
Gift Shop
Guest Laundry Facilities
Indoor Heated Pool
Large Vehicle Parking (Buses, Trailers, etc.)
Meeting Room
Pet Friendly Rooms Available
Roll-Away Beds for Rent
Sauna
DVD Player Available at Front Desk
Water Basketball Hoops
Whirlpool
Sunday Worship: 10am at Wabasha Kellogg Senior High School
611 Broadway Ave. Wabasha, MN 55981
730 Pembroke Avenue PO Box 150 Wabasha MN 55981
213 Main St. West Wabasha MN 55981
"Experience the wild waters and natural quiet and beauty of the Mississippi River's tributaries and old-growth floodplain forests via kayak while learning about the river's ecosystem. Paddle with professional kayak guides and experienced naturalists. Offering daily guided tours and kayak lessons. All are welcome; no experience needed. (Did we mention eagles?!)"
Cardinal Health is a healthcare service that provides customized solutions for those in the healthcare industry including hospital , clinics, pharmacies and more all around the globe. Cardinal Health is headquartered in Ohio and has a location in Wabasha, MN.
1313 Grant Blvd W
Wabasha 55981 MN
P.O. Box 147 Kellog, MN 55945
900 Hiawatha Drive E. Wabasha MN 55981 P.O. Box 268
2342 Old Zumbrota Street Red Wing MN 55066